Place
2 Kallang Avenue, #06-14 CT HUB, 3394072
Map link
For those who want to try out some Korean (vegan and non veg) food before the talk, the Bento People restaurant is located on level 2 of the same building. No food will be served during the talk itself.
The Bento People restaurant, #02-17, CT Hub, Kallang Avenue (339407), Tel: 6443.2006
Cost: Free
Content of the Talk
Diabetes is a horrible disease that takes years from our lives and life from our years. In 2016, The Straits Times reported that our adult diabetes rate is the second highest in the world, that 12 per cent of people here have pre-diabetes, and one-third of those with pre-diabetes are likely to develop Type 2 diabetes: . The ST article does not mention animal based foods.
We are fortunate that Dr Chan Tat Hon, who advises people on diabetes and other lifestyle diseases at Khoo Teck Puat Hospital and Novena Medical Centre, has agreed to help us understand pre-diabetes. Dr Chan will explain what pre-diabetes is, what the symptoms are and how moving towards a plant based diet, together with other lifestyle changes, potentially enables us to stay clear of pre-diabetes and to reverse it should we have this condition.
The talk will last 40 minutes, followed by 20 minutes for Q&A.
Food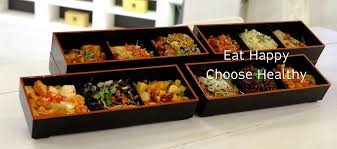 The Bento People is a unique restaurant designed to be a place where both omnivores and vegans can find food they will enjoy. You can see the menu here.
We recommend that you arrive at least an hour early, 2pm, if you wish to try the food at The Bento People. The restaurant closes at 3pm on Saturdays. No food will be served during Dr Chan's talk.
About the speaker

Dr Chan Tat Hon is a passionate advocate of the power of lifestyle, diet and exercise in the prevention and management of conditions, such as cardiovascular disease, diabetes and other lifestyle-related diseases. On top of prescribing lifestyle modifications to his patients in his medical clinic, Dr Chan also teaches lifestyle as medicine through seminars and talks as well as through his work in a local hospital group where he leads the hospital's lifestyle medicine initiatives in the community.